30 Types of Life Coaches – Which One Will You Be?
Would you like to start your own life coaching business? Coaching is such a thriving industry. It's awesome to think about helping and leading people through change to better lives. But what type of coaching business should you start? Do you have work or life experience in a certain area? Maybe you are known for helping people with their challenges? With so many types of coaches out there how do you decide which is best for you? The key is to put your experience with your passion and find a coaching practice you can put your heart into. We've put together this list of different types of life coaches to inspire you. Take a peak below and see which one makes the most sense for you.
30 Different Types of Life Coaches
Accountability Coach – If you are the kind of person who is structured and skilled at getting things done. You might do well as an accountability coach. Are you great at helping people stick to their goals? Are you gifted at helping people identify their limiting beliefs and overcome them? If you are great at procrastination busting, then being an accountability coach may be for you. You can help people stick to their goals. Boost productivity. Bust through feelings of overwhelm. Whatever kind of goal people have, you will be able to help them achieve it.

Business Coach – Business coaching requires a business acumen. You need an overall understanding of every area of business. If you are a business owner who has had great success, most likely you have the skills that are needed. You need confidence, vision, and strategic thinking skills. It's all about looking at problems and helping people find solutions. You have to be motivated and able to motivate others..

Cancer Coach – Dealing with cancer is a hard thing for patients, families, and friends. It hits you on a physical, spiritual, and an emotional level. As a cancer coach you will work with cancer patients or family members. You will coach them through keeping a positive mindset and making the right decisions to support them through this journey. You will help people find strength, dignity, and peace of mind during this time.

Career Coach – As a career coach you will work with people trying to climb the corporate ladder or score a new job. You will help them to state their value proposition. You can coach them to shine in an interview. You can review their resume and LinkedIn profiles and recommend changes to strengthen their positioning. Having communication, organization, and analytical skills are key to helping your clients to thrive in their career endeavors.

Conflict Coach – Conflict coaches are masters of communication. They can work with two opposing parties and help them find common ground through negotiation, facilitation and mediation. They can work with corporations, small businesses, municipalities, neighbors, and couples in conflict.
Creativity Coach – As a creativity coach, you will help people tap into their creativity and be more expressive. Your clients will come from a variety of backgrounds including artists, writers, musicians, inventors, and innovators in any field.

Dating Coach – A dating coach works with clients who are striking out in the dating world. You can help clients write a better dating profile and choose the right profile pictures. You will help clients boost their confidence. The biggest thing you will offer clients is helping them figure out what they are really looking for in a partner. Some clients are stuck attracting the wrong type of person. You can help clients identify those negative patterns and break through to attract a better match.

Diversity Coach – As a diversity coach, you will help corporations to find the leadership skills and raise awareness about what diversity and inclusion looks like. You can review clients current policies and recommend new ones that put diversity front and center. You will help them walk the walk and talk the talk when it comes to diversity. 

Divorce Coach – Divorce is one of the most difficult transitions people go through.  Divorce coaches support, motivate, and guide people going through a divorce. They help clients weigh the pros and cons of divorce. Then they help clients to set a plan to move through the divorce process. You can help clients map out a vision of what they want their post divorce life to look like. 

Empowerment Coach –  It is sad how many people don't feel loved, own their personal power, or believe in themselves. An empowerment coach works with clients who want to feel happy, confident, strong, and embrace strong personal boundaries. Many of your clients will have gone through personal trauma such as bad family experience, abusive relationships, experience with narcissists, or bullying.  As an empowerment coach, you will help clients stand up with confidence about who they are, create healthy boundaries and attract the love and respect they deserve. 

Executive Coach – Many employees want to excel but just don't know how. As an executive coach you will help professionals gain self-awareness, clarify goals, achieve their development objectives and unlock their potential. You can help your clients to climb the corporate ladder.

Fitness Coach – A lot of people struggle to get in shape. As a fitness coach, you will help clients gain empowerment, self confidence, weight loss, and strength. A fitness coach helps clients to develop a fit lifestyle through positive mindset, habits, and better nutrition.. 

Financial Coach – As a financial coach you will help clients change their habits and mindset. You'll teach them how to set and stick to goals to improve their finances. You will help clients pay off debt, save for retirement, and build an emergency fund. Plus, your coaching can help clients to save for retirement. If you have the gift of managing money, there are millions of people who need your help.

Health Coach – Living a happy, healthy life is important. As a health coach you can help people set goals, stay motivated, change unhealthy habits, and achieve better health.  You can help people see the big picture when it comes to their health. From diet, exercise, and self care, you'll help clients create a lifestyle that truly nourishes them. 
Innovation Coach – You have heard the term thinking outside of the box. As an innovation coach you can help clients discover the resources, tools, and support for change in their career, team, or organization. You'll show them the tools for problem solving and idea generation.
Leadership Coach – Whether it's personal leadership, leading a team, or leading an organization, as a leadership coach you'll empower others to be a strong, effective leader. You can help clients to become aware of their weaknesses and strengths. You'll help them embrace their own talents and bring out the best in others.

Life Coach – As a life coach, you will help clients who are feeling stuck to create a clear vision of what they want. You'll help them to develop a positive mindset and overcome obstacles. Skills needed include communication, awareness, objectivity, confidentiality, listening skills, and objectivity.

Marketing Coach – As a marketing coach you will help clients review their business, ideal customers, marketing channels, promotions, and sales campaigns. You'll work with clients to develop the branding, a marketing message and a marketing calendar to achieve their goals. 

Nutrition Coach – A nutrition coach helps clients to look at their health challenges and diet to make adjustments. Once you understand a client's lifestyle, then you can help them create a meal plan that fits seamlessly into their lifestyle. Plus you'll work with clients who have chronic health conditions such as diabetes, high cholesterol, weight loss, and other chronic conditions.

Purpose Coach – You will work with clients who are feeling lost and like they were meant for something more. As a purpose coach you'll help clients discover their purpose and passion. Then you can help those clients to express that in life. As a purpose coach it will feel amazing to help clients lead a happier, more meaningful life.

Productivity Coach – As a productivity coach, you'll help business professionals to handle the added load in their roles. Productivity coaches coach teams to feel motivated, inspired and equipped to increase productivity. Productivity coaches help corporations to boost productivity through recognition, incentives, systems/processes that boost performance. 

Raw Food Coach – Raw foods coaches work with clients to improve nutrition through eating more fruits and vegetables. They can advise clients on following a plant based diet and expanding nutrition knowledge.

Relationship Coach – As a relationship coach, you'll help clients to discover the rules of modern dating and how to attract and keep real love. As a relationship coach you will help clients boost self confidence, improve communication, and help keep the flames of romance alive. 

Sales Coach – As a sales coach, you'll help to boost sales, improve closing ratio, and incentivize sales teams. Sales coaches help clients to review aspects of their sales process to help generate higher, more profitable sales. 

Sex Coach – Sex is so much more then just getting crazy in the bedroom. As a sex coach you'll help clients with sexual, intimacy and relationship issues. You can provide support to people who are in sexless marriages. You will work with clients who are victims of abuse to help heal their sexuality. You can also help fill the gaps in your client's sexual education. 

Spiritual Coach – As a spiritual coach, you'll help clients find the Divine Connection in their life or work. You can help clients enhance their intuition and tap into their spiritual side. You will help clients to be still and listen to their inner voice. You'll work to uncover their limiting beliefs that are holding them back. You'll help clients to gain clarity and power to move forward in their work and life. 

Strategic Coach – As a strategic coach, you help clients to achieve breakthrough results, set goals and create a roadmap to guide them. A strategic coach helps clients to identify goals, potential setbacks, resources needed, systems/processes to get clients there, and guides clients to achieve success. 

Stress Buster Coach – Life is full of stress. Stress coaches help clients to ditch the drama, reframe tough situations, and maintain their calm throughout. They help clients to identify stress, reframe it, maintain their composure, and manage it effectively.

Team Coach – It's one thing to coach an individual, but teams have their own dynamic.  As a team coach you'll help clients to understand the dynamics of a team and improve cohesiveness.  You'll show clients how to resolve conflict and improve communication. 

Transformation Coach – Change is inevitable. Companies downsize. Culture changes.  The industry changes. Getting through these changes as a company can be a challenge.  As a transformation coach, you'll show clients how to navigate through these changes.  You'll help them to cast a vision, ease fears, facilitate messaging around the change, and lead their people to the other side.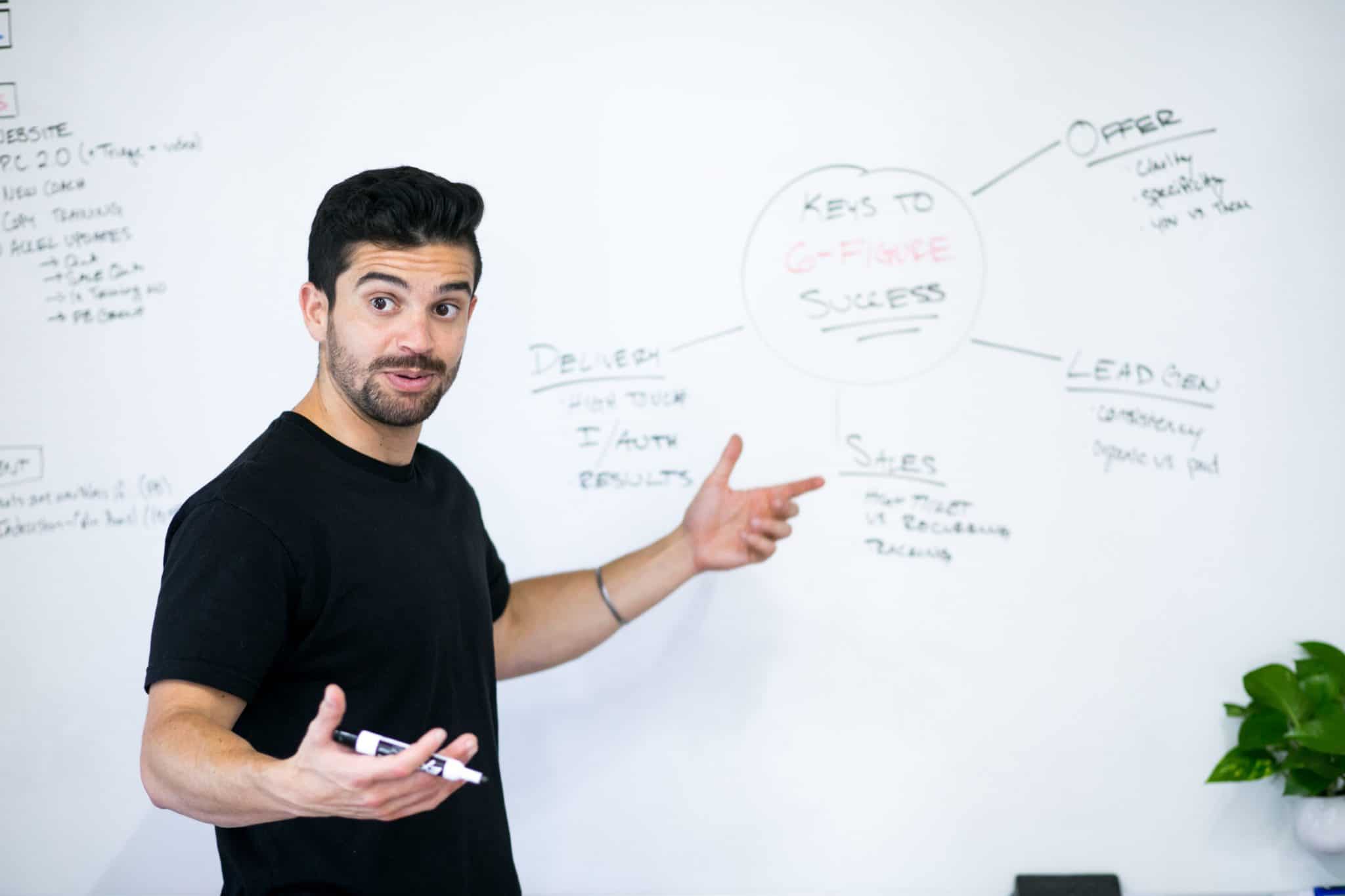 So that's 30 types of different coaching careers that you could get into! Did something pull at your heart strings and inspire you? There's nothing more amazing than doing something you love that makes a difference in people's lives.
That's why I wanted to tell you about my High Impact Coaching program. My program inspires and empowers people like you to get the skills, strategies, and tools to build a successful coaching practice. I am ready to help you make the money and impact you desire!
Ready to Take the Next Step?
Book a free clarity call and let's talk about how I can make you my next success story. https://zanderfryer.clickfunnels.com/schedule-a-call-step-1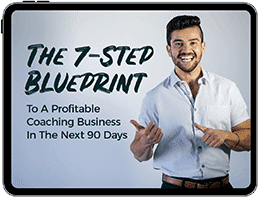 The 7-Step Blueprint to
a Profitable Coaching
Business in the Next
90 Days