How to Become a Successful Health Coach (What You Need to Know!)
Would you like to launch a rewarding career as a health coach? Then you are in the right place. Here you'll discover what's needed to become a successful health coach. We'll reveal the different career opportunities available to you as a health coach. We'll share what kind of salary and job growth you can expect. Plus, we'll share how to fast track your journey to becoming an extraordinary health coach.
What Drives Your Passion for Health Coaching?
Did you overcome a health battle and win? Maybe you achieved major weight loss?. Did you pull through a bout with cancer? Did you struggle with anorexia as a child and achieve happiness and health? If you have been through a major issue and come through the other side you know the huge difference health makes in your life. That motivation makes you have to have others experience that same kind of healing. Whatever brought you to want to start a health coaching business, honor that why. It will be a powerful inspiration as you move forward to help others.
Benefits of a Health Coaching Business
Be your own boss. Choose your own clients and projects. 
Unlimited potential – It's one of the fastest growing careers of the decade.
Get paid to live out your passions and desires.
Experience deep fulfillment while helping others.
Work anywhere or anytime. Work from home, the beach, the coffee shop it's up to you.
Enjoy a flexible schedule working as much or as little as you like. 
Realize financial freedom with multiple streams of income.   
Skills Needed to Be a Health Coach
Passion for What You Do – What a privilege to make a living doing something that fires you up inside. That inspiration serves as fuel to help you do amazing things. You'll go the extra mile not only for your business but also for your clients.
Health Coaching Expertise – This will come from having a health related degree, previous health related job experience, or personal experience.
Business Expertise – This is the missing link that most health coaches don't have when they launch their business. Knowing how to earn a full time living being a health coach with your own practice requires some help from a mentor. Find someone who has experienced the success you desire and just follow in their footsteps.
Personal Development – You can't expect to reach your full potential without acquiring new skills. That's why you see so many successful people investing in their own self-development.
Types of Health Coaches
Let's look at what a health coach is and what exactly they do. When people are looking to make food and lifestyle changes, a health coach acts as their mentor to help them make these changes. Plus, they help clients improve their decision making, enhance self awareness, and improve self worth and confidence.
A Holistic Coach focuses on how the mind and body work together for better health. They look at what is getting you stuck on an emotional level. By finding the underlying causes for your health issues, they can help you unlock the path to comprehensive health solutions. For instance a client may be having a hard time sticking to their diet because of emotional issues. You will gain awareness of unhealthy patterns. The client will get to dive deep into the emotions driving their behavior. Through self awareness and emotional healing the client can break through to healthier habits.
A Wellness Coach works with clients to bring overall balance into every area of their lives. Clients will find the areas that are most out of balance and work to achieve greater wellness. These areas include social, physical, spiritual, intellectual, emotional, environmental, and occupational.
A Weight Loss Coach is committed to holding you accountable for your weight loss goals. They will help you lose weight and keep it off forever. They help clients experience a total transformation with mind, body and spirit with support, accountability and love.
A Nutrition Coach helps you learn what foods to eat to change habits to better control chronic conditions.. This works for a number of health conditions including weight loss, anorexia & eating disorders, Celiac disease. Crohn's Disease, food allergies/intolerance, IBS, nutrition during pregnancy & lactation, vegetarian nutrition and other health conditions.
A Bodybuilding Coach can help you get your body in shape for your next competition. Many of Hollywood's superstars work with a bodybuilding coach to get in shape for their movie roles. They also work with individuals to teach members how to live a sustainable lifestyle built around their specific and unique goals.
A Cancer Coach helps clients learn to face the reality of their cancer diagnosis and make changes towards a healthy life and mindset. They will help you find resilience and to regain your power after a challenge in life.
A Mindset coach helps clients to overcome mindset blocks and transform their life and career. By looking at your limiting beliefs, they help clients move farther and faster then they ever thought possible.
A Conception coach helps anyone trying to conceive naturally and who wants to know more about identifying their fertile window and maximizing their chances of conceiving.
A Menopause coach helps women who are experiencing the symptoms of perimenopause, menopause or postmenopause. They help women navigate the physical, mental and emotional shifts.
A Sex and Intimacy coach helps couples to explore their desires, create greater intimacy, and let go of shame & stress. Sex coaches are trained professionals who helps people with sexual, intimacy and relationship issues. Sex coaches address problems such as sexless marriage, low libido, and sexual dysfunction.
A Fitness Coach helps you get active and be healthy. They help keep you accountable and moving forward in reaching health goals even in trying times like holidays!
Care Coordinators act as a middle man between the patient and the medical team to manage a patient's care. They monitor and coordinate patients' treatment plans, educate them about their condition, connect them with health care providers, and evaluate their progress.
A Stress Management Coach supports ease, flow and productivity while reducing stress and anxiety. They can assist with work related stress such as long massive responsibilities, work hours, competition and economic pressures. On the personal side they can assist with money, work, economic challenges, family, relationships and health.
Corporate Wellness Coaches are brought into a facility or corporate office to help people either improve or maintain their health. Bringing in a corporate wellness coach offers huge benefits to the employer because it helps reduce the cost of healthcare as well as absenteeism, and they can positively contribute to performance and productivity.
A Diabetes Coach helps clients to overcome obstacles with cutting edge nutrition and lifestyle changes so they can lose weight, stabilize blood sugar, and reclaim the time and energy to live full lives, on the least diabetic medication.
Qualifications needed to Become a Health Coach?
Some employers require that you have a degree in a health-related subject before they will hire you as a health coach. Other businesses such as gyms and wellness centers don't need you to have a degree, but will require certification from one of the nationally known organizations.
Health coaching or personal training certifications will help you to be better qualified to work in the wellness industry. However, they may not always be required for your job. Health coaching certifications typically range from $6,000 to $12,000 depending on the program.
Once you have your health coaching certification it's time to set up a successful coaching practice. That requires knowing how to build a true profit center with your business.  
Having previous work experience in your health or fitness field is always a bonus to help establish your expertise.
This requires that you start learning about business and marketing. Then start trying out some marketing to see what works and feels best for you. Once you get out into the world, you'll hone your craft, build confidence and learn how to dissolve all those limiting beliefs. Once you have these foundations in place, you'll start building momentum for your business.
Best Practices to Grow your Health Coach Business
To be effective, you need a marketing plan. Start by asking these questions:
What am I building?
Who will I serve?
What is the promise I am making to my customers/clients and to myself?
What are my objectives, strategies and action plans (steps) to achieve my goals?
Niche: Instead of marketing to everyone who could benefit from your health coaching, focusing on a niche market of potential customers who would most benefit from the offerings.
"I am a health coach who helps IDEAL CLIENTS who are struggling with THIS ISSUE to THE SERVICE YOU PROVIDE so they can benefit DESCRIBE THE BENEFIT OF YOUR SERVICE."
Lead Generation. You need clients who will buy either your coaching packages or your online products. You want clients who understand the value of your coaching and are ready to invest in your services. How will you get in front of people who need your service? Can you reach them online with social media? Will you advertise? Will you attend local networking groups? Will you announce to your entire network about the opening of your new business?
Partner Referrals: Working with a referral partner by having respected health and wellness professionals singing your praises and referring your business to their clients is a proven way to grow and expand your own customer list. You can actually get a steady stream of clients from 1 or 2 strong referral partners.
Client Referrals: Happy clients are one of your best sales teams. Reward them when they refer a new client to you. Support them by giving them the tools to promote you. This could be a blurb to post on social media. It may be a brochure or business card. You can send them an email to introduce you to their friend. The key is to do all the work for them.
Packaging your expertise. Packaging your services allows you to charge more for your services. We recommend you create a high ticket signature program right off the bat. A signature program is a step by step system that you use to guide them to a solution to a problem they're having. It positions you as the go-to expert in that area. So it's great to build your reputation, visibility and income.
Book/Video. Publishing your own book or video is your ticket to instant fame and recognition. It sets yourself apart from the competition and shows that you are an expert in your industry. Think of all the work out videos topping the headlines: Insanity Workout, Jillian Michaels, Richard Simmons and more. Health books top the charts too with titles by Christiane Northrup, Ruth Westheimer, Dr Oz and others.
Enrollment. Client enrollment is great because it helps you to enroll more coaching clients into your programs without being salesy. If you can master enrollment, you can make a great living as a health coach.
Free Consultation. Hosting a free coaching call requires having the right mindset, rapport and framework. Many coaches blow this key marketing move. That's why I offer a free cheat sheet on the Perfect Client Consultation.
Social Media: This is one of the quickest, easier ways to find clients. Don't expect to flip a switch and see overnight success. Instead choose small actions you can do consistently, and that fit your lifestyle and personality. Choose one social channel to focus on where most of your potential clients would hang out. Join Facebook groups of your ideal clients. Share advice and be helpful. Don't pitch. Just be there in a caring way to help other group members. This establishes you as an expert. Not by telling people, "I'm an expert." But rather, by sharing your knowledge, and letting those who benefit make that determination for themselves.
Speaking. There are a lot of benefits of offering speaking programs as a health coach. First of all it positions you as a top expert. It helps you command higher fees for your clients. Plus, it will attract media opportunities.
Career Opportunities in Health Coaching
A recent report by Research and Markets shows that health coaching has emerged as a 6 billion-dollar service market with over 100,000 health coaches and advisors active in the industry. It's clear that health coaching is one of the hottest professions around right now.
According to the United States Bureau of Labor Statistics, there were 99,400 health educators and community health workers, including health coaches, employed nationwide in 2012. By 2022, this employment figure is projected to increase to 120,800, which expresses a 21% growth change.
There are a wealth of opportunities for health coaches from private coaching to mainstream medicine, the corporate world, schools, and other institutions. So, if you're dreaming of becoming a health coach or you're just starting out as a health coach, you'll be happy to know that your timing couldn't be more perfect!
How Much Can Health Coaches Earn?
You are probably wondering if you should choose health coaching as a career and what kind of living you can make. Here's what kind of income you can make working as a health coach today.
$46,401 per year… That's all you're worth as a coach, according to Glassdoor. And that's if you're lucky enough to be a part of the 10% that actually make it full time.
According to the Health Coaching Institute, "The average Certified Health Coach salary is estimated to be in the range of $50,000–$75,000, with the top 10% of Health Coaches earning $100K and above, according to the US Department of Labor."
The typical corporate salary for a health coach runs between $16- $24/hr.
If you want to maximize your health coaching income, more business and marketing training can and does help you get more clients. Plus the most successful health coaches dedicate regular time each week to marketing their business.
Here are the most common reasons why coaches are struggling with their business.
They don't have the right strategy.
They don't have the skills needed to go to the next level.
They are working IN their business instead of ON it..
They don't have systems to streamline their business.
They don't have the right mindset.
They don't have the right support. Getting a mentor can be exactly the help you need to take all the above items to the next level as you scale your business.
That's what many coaches are struggling with when they come to me. I help health coaches position themselves for premium pricing. I teach them the keys to enrolling more clients. I show them how to consistently generate leads. Plus I share how to scale your offerings to impact countless thousands around the world.
Where Can Health Coaches Work?
Would you like to make money from home as a health coach helping other people achieve their dreams? Starting a home-based health coaching business can be very fulfilling.
Some fitness coaches work with clients on the beach. Others work at home on the phone. Others go to clients' homes or the gym.
There are home-based health coaching jobs hiring in the major job search engines such as Indeed, Glassdoor, Career Builder, Simply Hired, Monster, And Google Careers.
Corporate health coaches are credentialed health care professionals who provide guidance to members on evidence-based areas of wellness such as physical activity, nutrition, stress management, weight management, tobacco cessation and sleep.
Many physicians and non-physician providers are starting to rely on health coaches and partnering with them to help connect the dots for an individual patient's lifestyle and care plan.
A health coach can partner with a gym to assist clients in the development of a fit lifestyle — not just a client's physical fitness or physique. Ultimately, a health coach guides clients toward a balanced lifestyle through strategic and individualized behavior-modification efforts.
A health coach can partner with a weight loss program to transform the way clients approach dieting, food, and exercise. They will get to those deep-rooted beliefs, patterns, and behaviors that got clients to where they are in the first place and help them change them!
Chiropractic clinics and spas offer health coaching for anti-aging, recipes, food sensitivities, detoxification, meal planning, and weight loss.
Insurance companies are hiring health coaches to deliver disease prevention programs to patients and at-risk communities, with special emphasis on diabetes and weight management, smoking cessation, and stress management.
If you are a corporate wellness coach you can work with corporations to provide health coaching programs to lower their employee healthcare costs.
Ready to Help Your Clients Live Better Lives?
You're one step closer to turning your Health Coaching dream into a reality.
A few years back, I quit my job in the corporate world making over $200k to start my own coaching business. I went over $30k into debt to learn from the best mentors in the world in the areas of marketing, sales, online business, and mindset.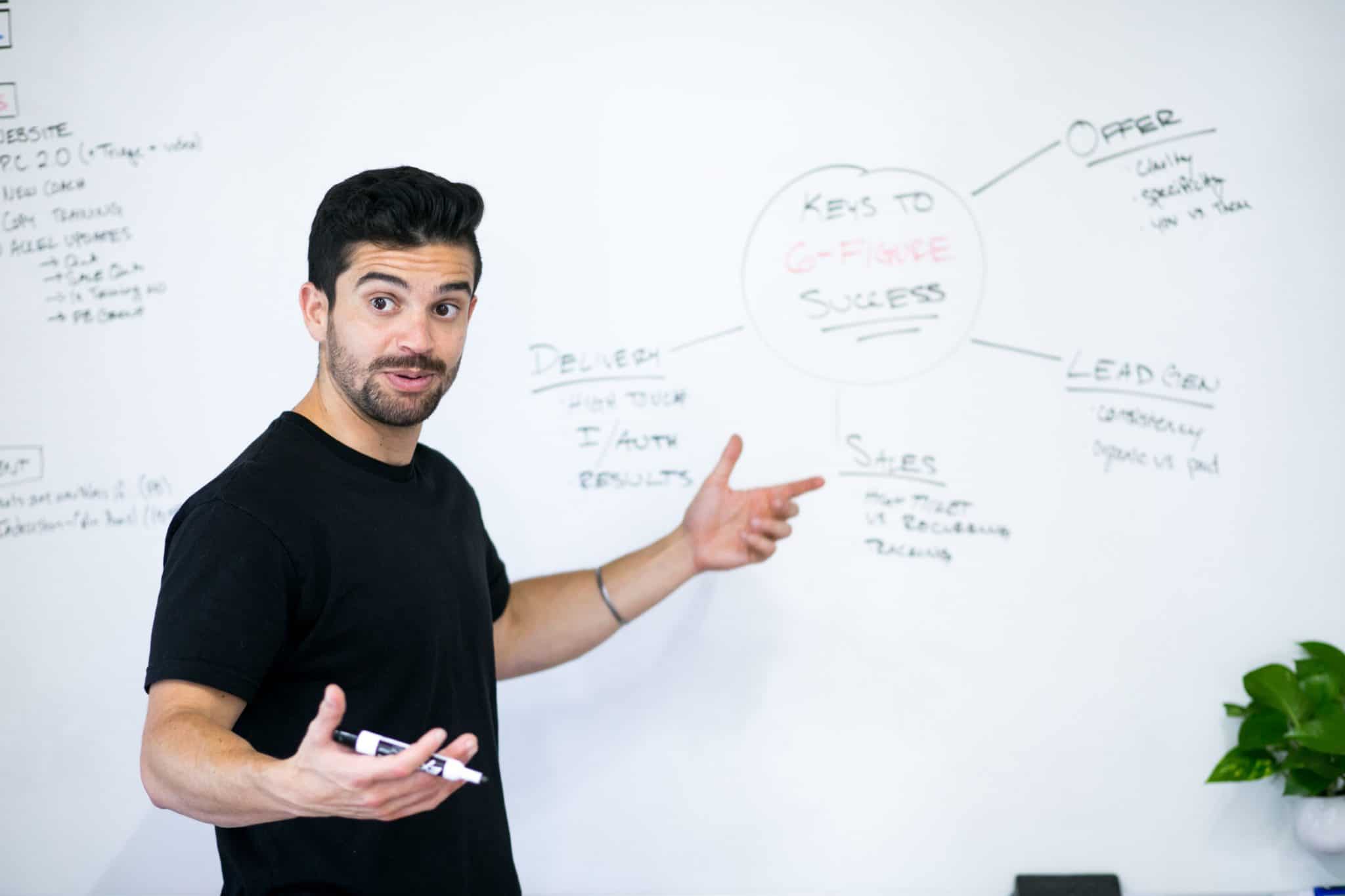 That training helped me make major shifts and develop strategies that allowed me to build a 6-figure business within three months. And better yet within a year I had my first 6-figure month.

My passion is helping coaches like you learn how to build their own 6 and 7 figure health coaching businesses and increase their impact even if they don't have a big brand or audience.
How would you like to:
Build a highly engaged FB group
Charge premium prices for your coaching
Go from struggling at sales to enrolling lots of high-end clients
Identify your own signature system for helping clients transform and get results!
Go from 1 or 2 clients to being overbooked
Launch your first Intensive Workshop
Plan your first VIP retreat
Scale to reach thousand around the world
I would like to help you break through to that next level too. I can take you from ZERO to a 6-figure business in under 90 days, you'll learn everything you need to get up and running fast. Book a free clarity call today https://zanderfryer.clickfunnels.com/schedule-a-call-step-1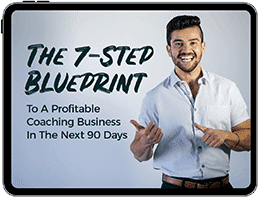 The 7-Step Blueprint to
a Profitable Coaching
Business in the Next
90 Days