How to Become a Successful Career Coach (What You Need to Know!)
We all know how hard it can be to climb the corporate ladder. People want to make the most of their skills and experience to find a rewarding career. But sometimes doing that requires real strategy. Luckily, today's career driven individuals can tap into the guidance of a career coach to advance their career. Whether it's building their personal brand, career planning, resume building, negotiation, or interviewing, a career coach can strategically help them advance their career.
If you are thinking of becoming a career coach, I congratulate you. Corporate professionals need help to communicate their value and rise up in the ranks of their industry. You can help them achieve confidence in who they are and what they have to offer. You can help them make informed decisions about their career. You can help them make the most of their connections to capitalize on opportunities.
This article will share tips on getting your career coaching business up and running successfully, and fill your coaching practice with clients that truly appreciate what you offer.
Discover your Passion: Why Do You Want to Be a Career Coach?
There's something about helping people realize their potential that is truly rewarding. Career coaches have a knack for seeing the raw potential in others and helping them develop it. It feels amazing to believe in people and help them develop the confidence and take action towards a fulfilling career.
Being a career coach is so rewarding. It makes me think about Rocky and The Karate kid. It was because their coaches saw their potential and pushed them to be their best that they rose to the top of their game. Imagine how proud and excited you would feel helping people to see and develop the best in themselves. That would be very fulfilling work.
It's really important to understand and embrace the reasons why you want to become a career coach. It's not always easy. But when you tap into your "why" it helps you to do whatever it takes to achieve your best. 
Get Training: Work With a Mentor
You may have a real knack for career coaching. Or maybe you work in a role like Human Resources in a corporate capacity that has you mentoring and advising corporate professionals. But there's a difference between "knowing the walk" and "walking the walk". While you may have the skills and experience of mentoring people in their careers, you probably have little experience in starting and growing your own business.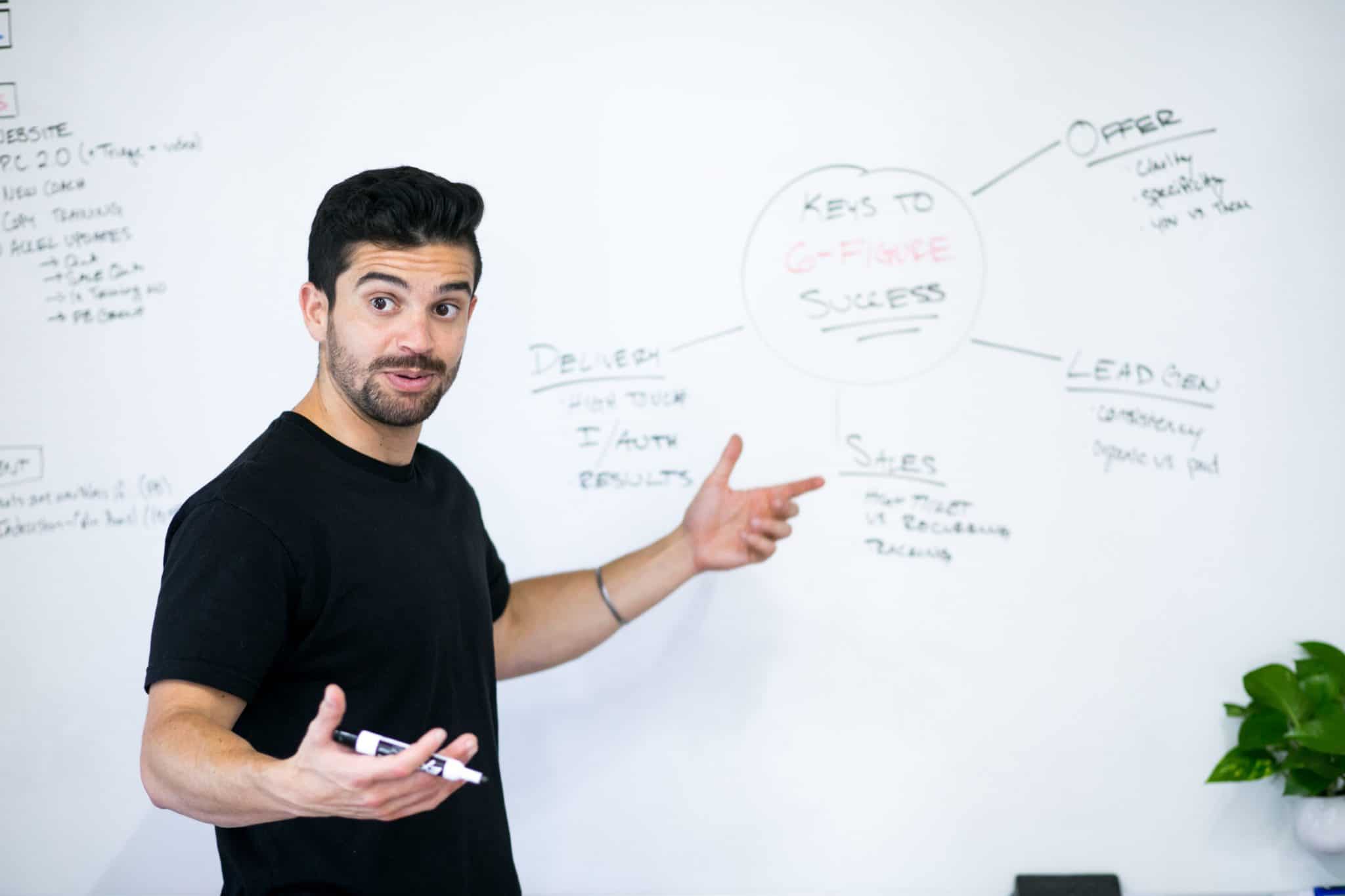 The skills it takes to build, manage and grow a business are essential to your success. That's why it's really important to work with a mentor to help you achieve success faster. They can show you the keys to sales, marketing, and business development that help you to generate income more quickly. 
Plus, you probably have some questions you want answered.
How many clients can I really attract for career coaching? 
Can I replace my full time income doing this? 
I am skilled at professional development, but don't know much about career coaching. Can I really do this?
A mentor coach is someone who has been in your shoes and has successfully built a lucrative business as a coach. They know how to attract enough clients to build a full time practice. They can help you grow your income more quickly than if you go it alone.
They can assess which areas of your business that you most need help in.
They have successfully helped many people just like you to achieve real success.
They have proven tactics that help you get customers, enroll them, and generate results for your clients.
Once you have a success coach in your corner, you can grow your business and create the income you need quickly.
Spread the Love: Building Relationships
One of the easiest ways to grow your business is to deliver results and incredible customer service. When you live up to your promises, your clients will tell everyone they know. Then customers will come lining up to work with you because of your reputation.
Building relationships can keep you top of mind with people. Tell your friends, neighbors, ex colleagues, and vendors what you are doing now. They might be excited to work with you themselves. Or, because they know you, if they run across someone who is an ideal client for you they will be happy to refer them to you. So take time to nurture the relationships with the people who already know and love you.
You can send a note out to your inner circle letting them know you have launched a new career coaching practice. Share what you do, who you help, and how you help them.
Plus, you can post about your new business on your social media networks as well. It's a great chance to share what you are up to now with your close contacts.. 
Start your Business: Career Coaching Company Set Up
Now, if you don't already have a company set up for your career coaching business, you should get a few things started first. Choose a business name. Some coaches like to name their business with their personal name, "Lisa Martin Career Coaching". Or you can create a company name such as "Martin and Associates". You could even choose a name around your specialty like "Your Promotion Coach". After choosing a business name, check on Google to ensure no one else has that name. It's wise to also do a search in your state to ensure no one else has that same business name. A lawyer can help you do a comprehensive name search to ensure your selection is available for use.
Once you have chosen a business name, make sure you can buy the matching domain name. It's important that if you can't buy it in the .com version, to choose another name which is available. After all, if you become a top name in your field, you don't want prospects to be confused by similar website domain names. Keep in mind that it's not necessary to set up a website in the beginning, that can come later once you have established your messaging, ideal client and have everything else in place. We don't recommend new coaches to focus much on a website when they are first starting out, you can get amazing results without a website so don't focus too much on this step.
Lastly, officially register your DBA (Doing Business As) name in your state. To do business under a DBA, you must complete and file the appropriate DBA forms and pay a filing fee, after which point you receive a DBA certificate. Plus it may require publishing a notice several times in your local paper before your DBA is granted. Once you get your DBA certificate, you can take that to a bank and open a business checking account.
Sales and Marketing: Getting Clients
The business is all set up, now it's time to get your first clients. Where do they hang out? What's your best client pick up line? 
It's really important to define your niche. If you say your best client is everyone who needs career counseling, you'll get a whole crazy mess of people. You need to dig deep and get specific.
Part of this is understanding who your ideal client is? Do you do career coaching for everyone? Do you coach top executives with six figure salaries? Do you specialize in helping disabled individuals get back into corporate America? Do you help women reenter the workforce?
You need to know what their biggest challenges are. Is it writing a resume? Do they not understand how to present their value to employers? Do they need to master salary negotiation?
Once you understand and can clearly articulate their needs you can share how you can help them overcome their needs and what results they can expect working with you. When they see that you are on their level, understand their challenges, and have helped others to achieve results, they will be excited to work with you. No one buys "coaching". They buy "results".
Now you need to get out there and expand your network. Connect with all your past friends and associates on social media. Go to local networking events. Always find out how you can help others too. It's about giving value first to others. When you do that, others are happy to reciprocate.
Find social media groups for business professionals. Read posts and comment with helpful information. When you are helpful, people will see how knowledgeable you are and want to connect with you.
Look up local networking events and business workshops near you. You will connect with an amazing calibre of people. There's always a tip, resource, or person you can share with them. Some may even become clients or referral partners.
Invite people to a consultation call. That gives you an opportunity to show you understand their problems and what you could do to help them. After you build rapport and have built trust, it's very easy to enroll them into your programs and services.
Word of Mouth Marketing: Scaling Your Career Coaching Business
When you are amazing, people love telling others about what you do. This all starts with being amazing at what you do and delivering measurable results. When you really understand your clients, help them set goals, and realize success, they are thrilled.
That's the perfect time to ask for a testimonial. When clients are excited see if they would be kind enough to write a Linkedin, Facebook, or Google review.  
Add this to your email signature: "The greatest compliment you can pay someone is to refer them to friends and family!."
Add something like this to the back of your business card "You are the reason we stand strong. We appreciate your referrals.Thank you for your trust and confidence"
Look for referral partners. This is someone who has a mutual desire to help each other by sending new business "whenever you come across someone" who needs what the partner offers. Train them on who your ideal clients are and what to say and do when they come across them. Stay in touch with these referral partners regularly. Send them helpful articles, birthday cards, and other items that show you are thinking of them.
Finally Create the Income and Lifestyle You Want: We Can Boost your Career Coaching Success
Enjoy the freedom, lifestyle, and fulfillment that a successful Career Coaching business can bring.
Our mission is helping coaches like you to create a successful high-impact coaching practice. We have helped many coaches who are starting out to quickly grow a lucrative business. We'd love to help you have the income and impact you desire.  
Our High Impact Coaching programs inspire and empower coaches like you to build successful businesses while adding value to the world. If you are ready to get moving, you are just one step away. Book a free clarity call and let's talk about how I can make you our next success story. https://zanderfryer.clickfunnels.com/schedule-a-call-step-1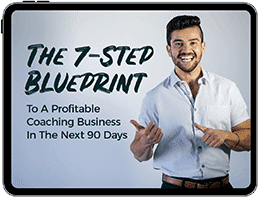 The 7-Step Blueprint to
a Profitable Coaching
Business in the Next
90 Days