Financial Coach Salary – How Much Does the Average Financial Coach Actually Make?
Compared to other coaching verticals, financial coaching is a bit different because you get to work with the behavioral side of finance. Money is a big issue, probably the number one cause of stress in the United States. Approximately 67% of people in the US have savings less than a thousand dollars and about 35% of the American society has debt in collections.
This is why the world needs more financial coaches! As a financial coach, you will empower your clients to establish a favorable relationship with their money and help them determine their natural saving and spending habits. Once you have that down, you help them build accountability in their decisions moving forward.
If you are wondering whether it makes sense to start a financial coaching business, then keep on reading. In this article we review the average salaries Financial Coaches make throughout the United States. However, at High Impact Coaching we do not like anyone to be average! The clients who go through our coaching programs end up making significantly more than these averages . We can show you how to find that breakthrough moment and dominate the top 1% of the financial coaching market!
Average Financial Coach Salaries in the United States
The average annual salaries below start from the highest in New York City at around $42,000 all the way to the lowest paying state North Carolina at approximately $30,000. It makes sense, bigger cities do pay a lot more since there are several opportunities for you to gain clients, so the competition is high. This also means the cost of living is much higher as well. But again, your location isn't a factor if you start your own coaching business and operate it virtually like we teach in our program.
The visual above shows a breakdown for the average salary or fee you are able to earn in every state. If you are looking for more of a generalist view, then you can see below that the average salary nationwide is a little north of $38,000, with the highest point at $52,000.
| | | |
| --- | --- | --- |
| Lowest | Average | Highest |
| $19,000 | $ 38,104 | $52,000 |

Source: Zip Recruiter
Finally, if your aim is to make the most amount of money, it would be a good idea to consider states listed in the table below. But you don't actually have to live in this cities in order to do business there, you can operate your own coaching business virtually! Remember that the following wages are only averages. Running your own coaching business can make you a lot more and your earning potential is pretty much unlimited.
| | | |
| --- | --- | --- |
| State | Hourly Wage | Annual Salary |
| New York | $20.09 | $41,794 |
| Massachusetts | $19.90 | $41,399 |
| Washington | $19.76 | $41,110 |
| New Hampshire | $19.37 | $40,291 |
| Hawaii | $19.12 | $39,761 |
| Maryland | $18.45 | $38,367 |
| Connecticut | $18.44 | $38,355 |
| Rhode Island | $18.29 | $38,043 |
| Alaska | $18.27 | $37,994 |
| Vermont | $18.19 | $37,836 |
Source: Zip Recruiter
If you are serious about launching your own financial coaching business, then our High Impact Coaching Program would be a really good fit for you! We provide excellent training and give you all the tools you need to begin a successful coaching journey and start earning a great income!
Important Prerequisites for a Successful Financial Coaching Career
Let us quickly go through a few common denominators that we have identified as important prerequisites for anyone looking to jump into the financial coaching business.
Focus on the "Why"
If you are looking to transition into financial coaching, the first thing you want to think about is Why? Why do you want to help other people? What has your own journey been like? The reasoning behind this is simple, if you approach this personally then you will have an easier time convincing others since they would notice your obvious passion and drive. Starting with a clear vision will give a solid footing in the business.
Relate to Your Clients
In addition to the why, crafting your story and presenting it in a way that it is relatable is one of the most important aspects of financial coaching. What is really driving you to help people with their personal finances? You want your clients to see where you are coming from, and that you were too, in their shoes one day. Most people who are struggling with their finances have a lot of their emotions tied to their experiences with money. The more open you are with them, the more open they will be with you, and it would be much easier for them to trust you and follow your advice.
Do not Sell Yourself Short
Regardless of what your qualifications are, what really makes you good at your job is your passion. Imposter syndrome is real! But do not let it get in your way. Everyone doubts themselves at one point or another, but do not let it get to you. If you appear confident your clients will be more eager to trust you.
Plan Ahead
Once you launch your business, to keep it running successfully you must always plan ahead. Pay attention to the needs of each client and help them with their journey on an individual basis. There is no one size fits all! If you are able to drive results, then referrals will keep coming your way. Referrals and word of mouth matter the most in the early stages of your business.
Final Words
A good financial coach knows their client's mindset. They can help them keep track of their financial health and encourage healthy day to day behavior.
This article however is based on results from typical coaches in the profession. Since you're looking for good content this already tells us that you do not want to be a typical coach. You want to empower yourself and stand among the best coaches in the industry. This is exactly how Zander started out, He quit a 300K a year job and dove into the coaching business. You should take advantage of the learning curves he went through and accelerate your growth.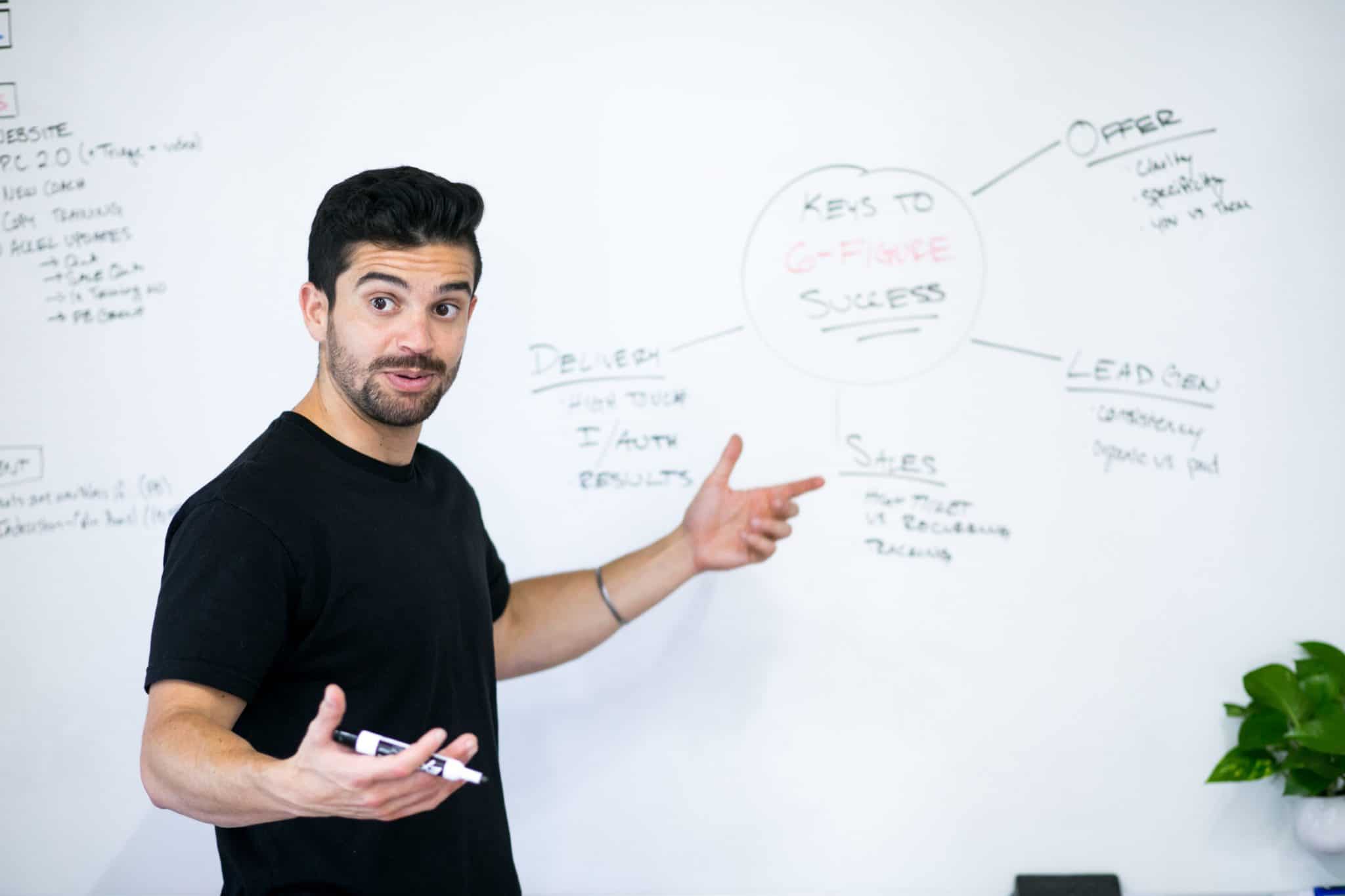 At High Impact Coaching, we help prepare individuals like yourself who want to launch a successful coaching business and build it up from scratch. We go over different concepts and pitfalls that you will encounter early on in your career. We show you how to deliver breakthroughs for that hard client and build lifelong fans from your clientbase. Check out our program if you are serious about becoming a successful financial coach!
Book a clarity call today!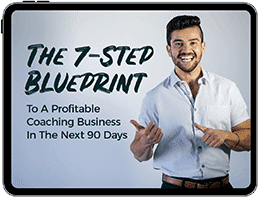 The 7-Step Blueprint to
a Profitable Coaching
Business in the Next
90 Days