Business Coach Salary – How Much Does the Average Business Coach Actually Make?
Business coaching is a rewarding career choice for experienced professionals who are well versed in multiple business verticals. If you are someone who can help entrepreneurs and startups figure out their target market, establish strong sales teams, adopt the right team culture and ultimately increase profits, then this might be the right path for you. As long as you are a good listener, can ask the right questions, and are not afraid of a challenge then there is nothing that can stop you from being successful.
Is being a business coach worth your time and effort? Working with different clients, assessing business practices, analyzing processes, goals, situations, and outcomes sure seems like a lot of work. I am sure you are curious, and you are probably wondering if the numbers add up, so without further ado, let us dive into the current statistics.
Average Business Coach Salaries
The visual below shows a breakdown of average annual salaries for Business Coaches by geographical region (states). One thing to note is that averages do not always give you the full picture. The more experienced you are, the higher your bill rate. If you work for a company, they end up taking a major portion of the profits. If you do have adequate experience, the best way to go is to be an independent coach. You get to run your own business, make your own hours, and enjoy all benefits that accompany it.
| | | |
| --- | --- | --- |
| Lowest | Average | Highest |
| $21,000 | $73,805 | $164,000 |

Source: Zip Recruiter
It is no surprise that New York is the highest paid state, followed by Massachusetts and Washington. Generally, salaries tend to be higher in the East and West coast areas and lower in the South as is visible in the visual above. To give you a better idea, we have broken down the top 10 states with their average hourly and annual wages in the table below.
| | | |
| --- | --- | --- |
| State | Hourly Wage | Annual Salary |
| New York | $38.92 | $80,954 |
| Massachusetts | $38.55 | $80,189 |
| Washington | $38.28 | $79,629 |
| New Hampshire | $37.52 | $78,043 |
| Hawaii | $37.03 | $77,016 |
| Maryland | $35.73 | $74,316 |
| Connecticut | $35.72 | $74,292 |
| Rhode Island | $35.43 | $73,688 |
| Alaska | $35.38 | $73,593 |
| Vermont | $35.23 | $73,288 |
Source: Zip Recruiter
The figures above should give you a pretty good idea of the kind of income you can earn in the coaching business. It is always advisable to prepare yourself. Salary wise, if you are looking to be at the higher end of the spectrum, then it is advisable that you check out our High Impact Coaching Program. We help people in all verticals of the coaching business, maximize their income the right way. We discuss different tips and strategies that enable people like yourself to scale their businesses to seven figures.
Important prerequisites for a successful coaching business
When we talk about success, several factors come into play. Always remember that there is not just one path to success. People are different, they do things differently, which is why different routes can lead to the same destination. However, when we look at successful consultants or coaches, there are always common denominators. Let us run through a few of them below.
A good coach always knows what they are being hired to do. If your client is not sure of what they need, it is your job to analyze their paint points early in the discovery process and visualize the desired outcome. Your job is not only to help a company or individual generate more revenue, you must also help your client streamline their processes, reduce employee turnover, develop better managing practices and create strategic/actionable plans.
They would not have hired you in the first place if they knew what they were doing right? Remember to always identify where your client is right now, where they want to go, and what you can do to help them get there.
You should always be ready to share your wisdom and knowledge! There is no point in holding back. Remember that your success is dependent on the success of your clients. As long as you give it all you have, and get the job done, you will always be the first person they will call. Businesses are built on trust and results; you need to be the person who everybody can trust to drive their results.
Hold yourself and your client accountable. Always focus on the big picture and make sure that you are headed in the right direction. If there is something that is not advantageous for your client, be open, go ahead and criticize, but do it the right way. Your client is trusting you with their business, you are in a unique situation, you are the leader. Do not be afraid to call the shots and get things done in a timely manner.
Coaching is not an easy job. The thing that makes it fun, and the only thing that makes it work is if you are passionate about helping others. Do not hide your passion! Show it, be more vocal, be more accessible and always be willing to go above and beyond. Sometimes things seem impossible, but as long as you are into it, you'll be able to get it done.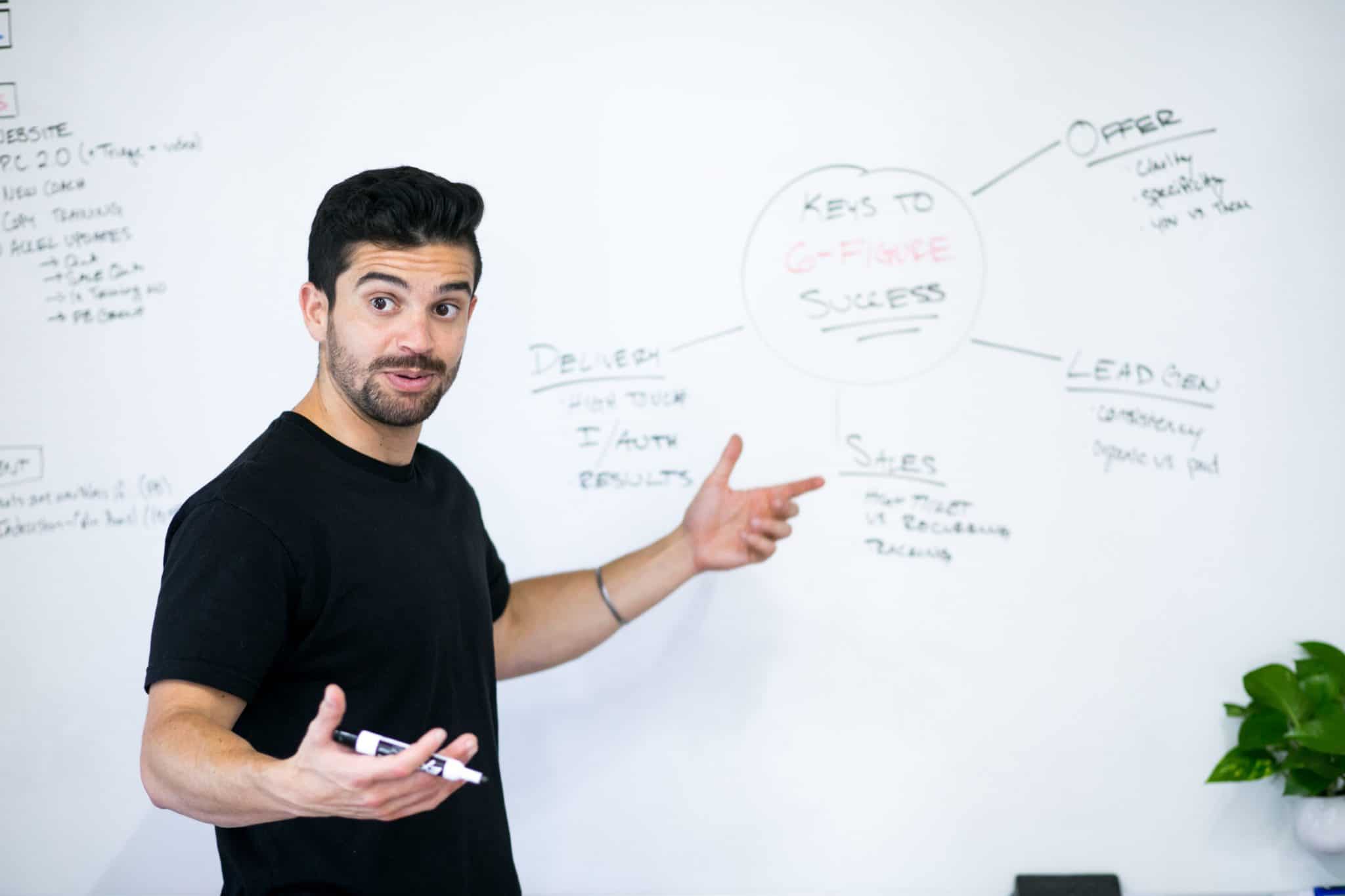 Conclusion
A business coach is somebody who has stood the test of time. Someone who is not afraid to provide his or her expertise to businesses in need of structure, optimization, or businesses looking to expand into a new niche, or market.
Both, new and established businesses can leverage the diverse experience a business coach brings to the table and avoid pitfalls that are not visible to the untrained eye. Becoming a successful business coach is a journey in itself. However, here at High Impact Coaching, we can help you kickstart your journey and drive favorable outcomes for yourself and your clients.
As long as you have the dedication, discipline and patience, nothing can stop you. We can show you how to use your time effectively and operate a successful coaching business on your own!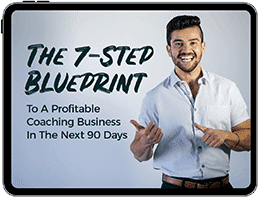 The 7-Step Blueprint to
a Profitable Coaching
Business in the Next
90 Days