Knowing When To QUIT As An Entrepreneur
As the old saying goes…
You gotta know when to hold 'em, know when to fold 'em.
Say rule applies to business.
Just hear me out…..
Quitting is NOT a sign of defeat. It's a sign of self awareness.
---
And whenever you are ready to get our help building or scaling your coaching business, here are some resources you can use below:
Check out our FREE 7-step video training to build a profitable coaching business >HERE<
Join thousands of coaches in our FREE Facebook community >HERE<
If you are interested in our programs to help you build a profitable coaching business you can review them >HERE< and set up a free 15 clarity call with one of our coaches to help see if we might be able to help.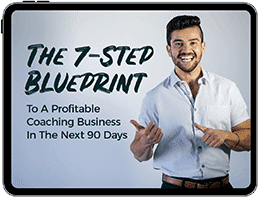 The 7-Step Blueprint to
a Profitable Coaching
Business in the Next
90 Days