From Zero to Billionaire | Ordinary People Can Do Extraordinary Things
Welcome back to Sh*t You Don't Learn In College!
Today's guest is Sharran Srivatsa!
Sharran is a 4x Inc Entrepreneur with 5 exits in the last 19 years!
You may have seen him in Huffington Magazine, Washington Post, Forbes, and many more!
In this episode, we're going to talk about the 3 rules for success in life that were given to him by his parents and have been VITAL to his success today.
Truly, ordinary people can build extraordinary things! Need any more proof? Watch the video!
---
And whenever you are ready to get our help building or scaling your coaching business, here are some resources you can use below:
Check out our FREE 7-step video training to build a profitable coaching business >HERE<
Join thousands of coaches in our FREE Facebook community >HERE<
If you are interested in our programs to help you build a profitable coaching business you can review them >HERE< and set up a free 15 clarity call with one of our coaches to help see if we might be able to help.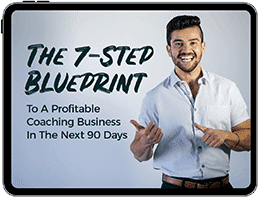 The 7-Step Blueprint to
a Profitable Coaching
Business in the Next
90 Days