Career Coach Salary – How Much Does the Average Career Coach Actually Make?
Becoming a career coach is not only exciting, but also quite fulfilling at the same time. You get to interact with people who are at different stages of their careers. Some of those people are extremely satisfied and are looking to excel to the next step in their career, while others feel defeated and need guidance in deciding what it is they want to do in life. Your job as a career coach is to help people define their lives, lead them in their quest to make the right career choice, and help them achieve their professional goals.
It is nice to help others out by offering your expertise, but if you are thinking of going down this path then you are probably wondering whether starting a career coaching business is a sound financial decision. Here's the thing, if you work for a company, they end up keeping most of the profits. The idea here is to start your own business! If you have an entrepreneurial spirit and are open to putting in the work initially, the earning potential is endless!
In the next section, we are going to go over a breakdown of what salaried career coaches make. Please note that this is far lower than the compensation you should expect to receive as a business owner. We have helped 500+ coaching professionals go way beyond the numbers presented in this article. At High Impact Coaching, the coaches we work with get 2 -3 times more than the average presented below. Our program has a strong 5 star rating and helps individuals like yourself dominate the top 1%.
Average Career Coach Salaries in the United States
The visual below is based on average career coach salaries in the United States. With the highest values on the left and a gradual descend to the lower average salaries on the right. Remember that your coaching business does not depend on your physical location. We will show you how to get high paying clients all over the world, regardless of your location!
While an average is a good indication of ballpark salaries, due to high variance, it is not an actual representation of what a person may receive. A strong profile may very well put someone north of $200,000 and there is always potential to earn more. The figures below give a good idea of the distribution of salaries nationwide.
| | | |
| --- | --- | --- |
| Lowest | Average | Highest |
| $23,000 | $ 56,222 | $226,500 |

Source: Zip Recruiter
Here is a quick look at the top 10 cities in the United States which pay the most. The salaries are broken down into hourly and annual figures.
| | | |
| --- | --- | --- |
| State | Hourly Wage | Annual Salary |
| New York | $29.65 | $61,668 |
| Massachusetts | $29.37 | $61,084 |
| Washington | $29.16 | $60,658 |
| New Hampshire | $28.58 | $59,450 |
| Hawaii | $28.21 | $58,667 |
| Maryland | $27.22 | $56,611 |
| Connecticut | $27.21 | $56,593 |
| Rhode Island | $26.99 | $56,132 |
| Alaska | $26.95 | $56,060 |
| Vermont | $26.84 | $55,827 |
Source: Zip Recruiter
One of the greatest things about being a coaching business owner is that you can assist clients nationwide, without relocation! By operating your own business, you not only get to target clients anywhere you want, but you are also able to command a much higher amount than an average salaried individual. It really is a win-win situation.
One thing you must consider though is that high paying clients are approached by several coaching professionals. Therefore, you need a solid game plan. Preparation is key here! You must stand out from the rest of the crowd. You want to be relatable and have a value proposition that is unique and enticing for them to choose you over everyone else.
If you are serious about setting up your own business, and if you think you have what it takes and would like assistance in further developing your skill set, then our High Impact Coaching Program is a good place for you to start. We have helped countless individuals like yourself establish successful coaching businesses from scratch!
Important Prerequisites for a Successful Career Coaching Business
As a career coach you will help individuals achieve their goals while being committed to enhancing their careers. But what requirements must you yourself have in order to do your job well? We have identified a few different areas that help career coaches stand out from the crowd. You want to be at your absolute best! In the initial stages of your business are crucial and it is absolutely vital that your first clients have a memorable experience.
The Right Experience
You can talk the talk, but can you also walk the walk? Maybe you can do that as well, but how would you convince your clients that you are capable of helping them achieve their desired goals? A strong resume goes a long way. It is the validation your clients are going to look for. You need to have certain accomplishments that you can highlight, and you must be able to explain how you overcame hardships and objections in your career. Your clients would pay top dollar and would be much more open to your advice if they can see that you have navigated your own career successfully.
Being Open to New Ideas
Even if you have the right experience and credentials, and if you are an expert in your field, you must still be open to new ideas. First of all, not all your clients are going to seek advice in the same line of work as you. You will encounter a diverse set of clients so you must be quick to pick up on new ideas, conduct proper research, pair it with your experience and advise them accordingly. A good coach is not always a 'know it all', but rather someone who is open to new experiences.
Coming Up with An Action Plan
You must be able to assess your clients and provide a solution in the form of a solid action plan. Ask the right questions, figure out what your client really needs and then come up with something that is in their best interest. You can do this by focusing on your client's core strengths and create an action plan that is effective and provides continuous improvement.
Other Considerations
As a career coach, you need strong self-reflection skills. Anyone who criticizes or wants to improve others in their work must also be able to accurately assess their own strengths and weaknesses. Career coaches should of course enjoy working with other people and enjoy the consultation process. Anyone who is capable of empathy, is stress-resistant and has a good general education has the ideal prerequisites.
As a coach, however, you do not have a casual nine-to-five job, because long working hours and a lot of travel are more the rule than the exception. Anyone who wants to take a look at the most diverse areas and learn for the rest of their lives will find their profession here.
Final Words
Being a career coach is a rewarding career choice! A successful career coach is one who increases the knowledge and awareness of his clients. You want to either help them pivot into their choice of career or empower them to highlight the high-quality outcomes of their contributions in their workplace.
You must be able to challenge your clients while inspiring them to go ahead and reach beyond their comfort zones so they can become the best version of themselves. You must teach your clients to celebrate their success, no matter how small it is.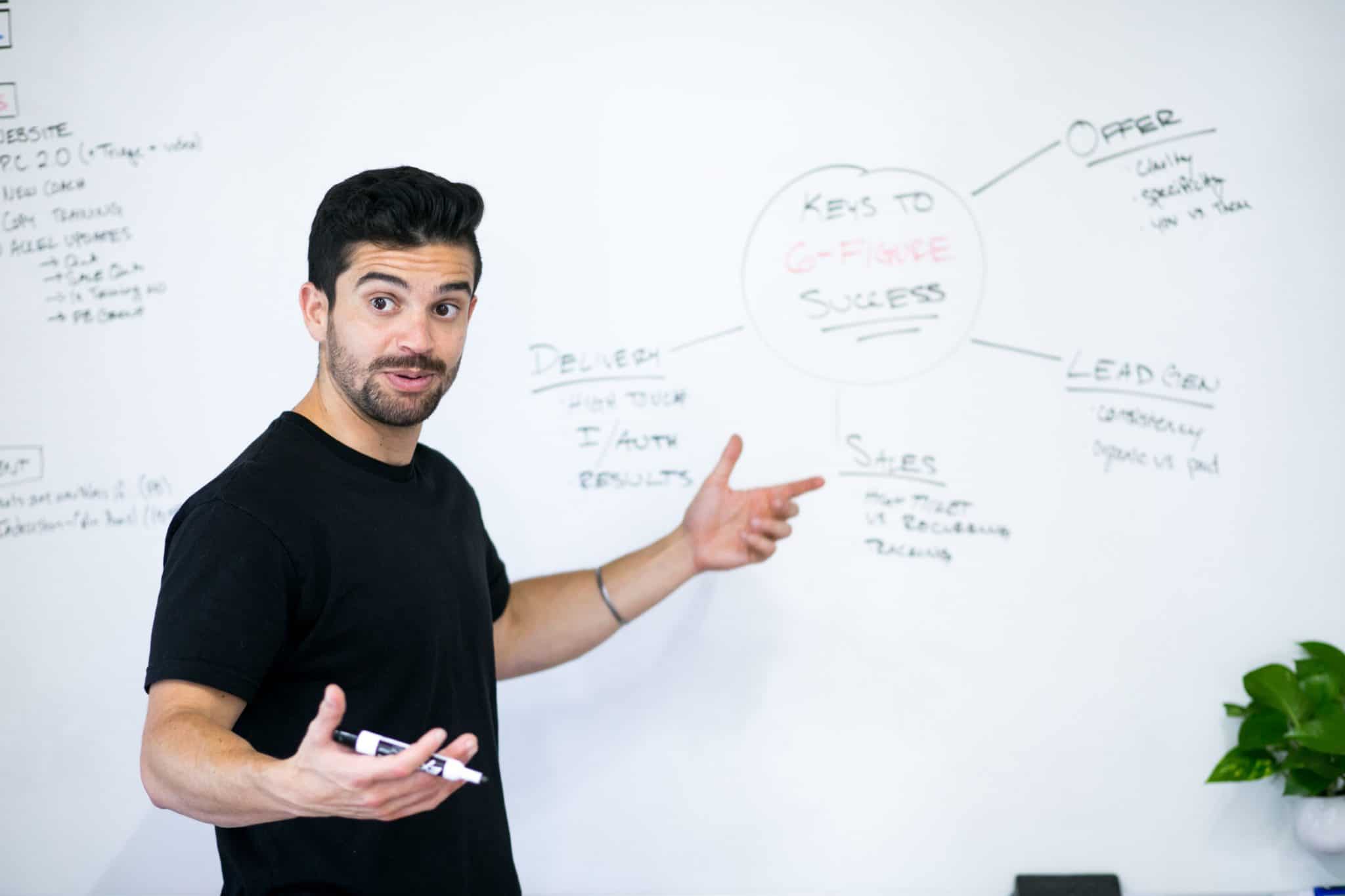 At High Impact Coaching, we can help you drive the best results for your clients. We believe in you, and want to show you that you can, yourself, operate a successful career coaching business all on your own.
We will help you avoid all the common pitfalls and embark on a successful journey. It is not that hard, as long as you are willing to give it your all. Your success is only influenced by your own mindset, and we can help you get there quickly!
So let us have a chat about what is holding you back, go ahead and book a clarity call today!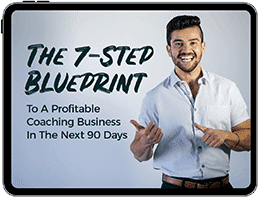 The 7-Step Blueprint to
a Profitable Coaching
Business in the Next
90 Days