Coaching Difficult Clients
How to deal with picky clients? For most entrepreneurs, this is one of the most difficult tasks to do when coaching. They're afraid to be too hard on them and make them leave, so today I'm chatting with Joshua Church, who's dealt with lots of these kinds of clients for a long time, and he's revealing how to help them get results. When should you be soft or hard on them? Find out as he explains the right way and delivers the ultimate tip for this task.
You will learn:
What it takes to work with difficult clients and help them get results.
The importance of recording and listening to your team's sales calls.
When you need to be too soft or too hard.
Why most coaches are afraid to be hard on their clients.
The ultimate tip to deal with difficult clients.
---
And whenever you are ready to get our help building or scaling your coaching business, here are some resources you can use below:
Check out our FREE 7-step video training to build a profitable coaching business >HERE<
Join thousands of coaches in our FREE Facebook community >HERE<
If you are interested in our programs to help you build a profitable coaching business you can review them >HERE< and set up a free 15 clarity call with one of our coaches to help see if we might be able to help.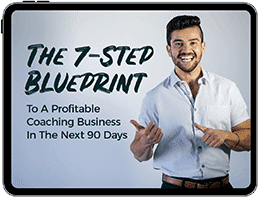 The 7-Step Blueprint to
a Profitable Coaching
Business in the Next
90 Days