Him or Her – Couples Questions
In order to build a strong business, you need to be able to build strong relationships, and you can do so by playing Him or Her, one of the best activities to realize how much a couple knows about each other. Do you know who remembers important dates? Get to know us as Maddy and I figure out how much we know about each other after all this time.
You will learn:
Who asked the other out the first time (you'll get surprised!)
How many answers we can agree on.
What kind of questions are more difficult to answer.
Who remembers important dates more.
Who pumps the gas.
---
And whenever you are ready to get our help building or scaling your coaching business, here are some resources you can use below:
Check out our FREE 7-step video training to build a profitable coaching business >HERE<
Join thousands of coaches in our FREE Facebook community >HERE<
If you are interested in our programs to help you build a profitable coaching business you can review them >HERE< and set up a free 15 clarity call with one of our coaches to help see if we might be able to help.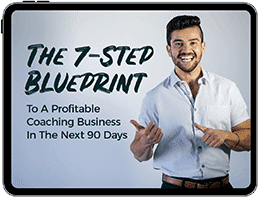 The 7-Step Blueprint to
a Profitable Coaching
Business in the Next
90 Days