The TRUTH About Branding and Marketing Your Coaching Business w/ Hanna Hermanson | High Impact
Are you getting started as a business coach?
Then listen to Hanna Hermanson! She's a 6-figure entrepreneur who has experienced the same feeling as you are right now, and she's sharing her knowledge.
Find out as she explains the Dos and Don'ts of marketing and branding when starting your own business, as well as she debunks some of the myths that will help you avoid making the same mistakes she made for 6 months!
——–
You will learn:
● Mixing what you like with creating a business.
● The biggest shift she had to experience to succeed.
● The importance of telling your story when you get started.
● Why most coaches fail when they start their business.
● The greatest tool to get people to know you.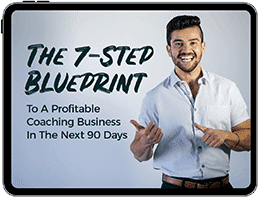 The 7-Step Blueprint to
a Profitable Coaching
Business in the Next
90 Days